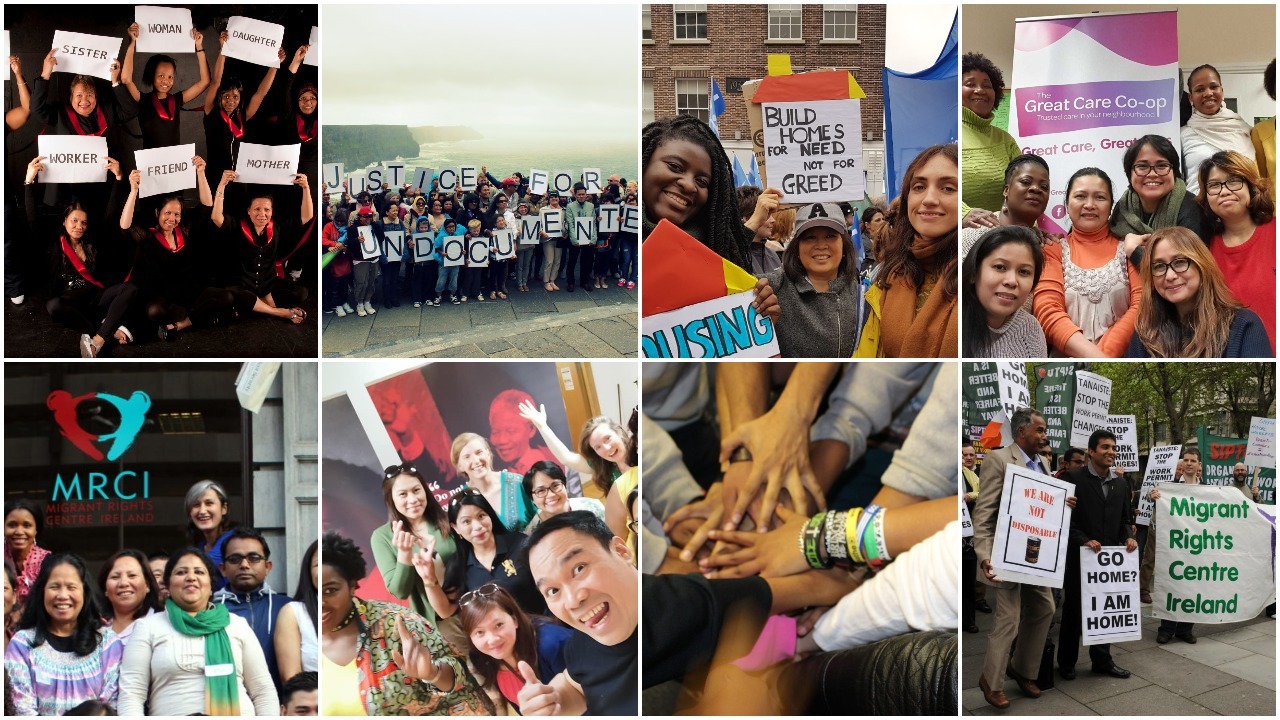 We are taking on a personal Challenge for Change to raise funds for MRCI this July
The 31-Day Challenge for Change is a fundraising drive led by the MRCI team and community members.
We are taking on a personal daily challenge to raise much-needed funds for MRCI as we are unable to run our usual annual fundraising events, such as the mini-marathon and gala that have been cancelled due to Covid-19.
So, every day for the month of July, we are putting on our running shoes, getting on our bikes and getting our groove on.
You'll find us doing 5km a Day, cycling 'to Paris', trying yoga for the first time and more!
How can I help?
We will be breaking the sweat, but you can support us by donating any amount you can spare.
Your donation will enable our team to:
Keep on campaigning for migrant workers' rights
Keep fighting for regularisation for people who are undocumented
Tackle exploitation in the agri-food sector
Empower young people to raise their voices
Support people to access their rights through MRCI's Drop-In Centre
MRCI believes everyone should be able to move in safety and work with dignity. This work is needed now, more than ever!
Where will my money go to?
MRCI's work is rooted in community work practice, which is based on the principles of social justice, equality and anti-discrimination.
Your donation will support the delivery of frontline services, policy, advocacy and campaigning, with the critical participation of migrants.
Through MRCI's worker Action Groups, Campaign Groups, Migrant's Forum and other collective spaces, we facilitate migrant workers to come together to identify shared issues, build power and take collective action for change.
Work we would love to build on
Drop in Centre is open 5 days a week and people can call, email or drop into us to talk to our experienced Caseworkers about their immigration or employment issues.
Justice for Undocumented is a migrant-led campaign group seeking the regularisation of undocumented migrant workers in Ireland long-term.
Migrants Against Exploitation is an innovative training model to engage community leaders and connectors to identify and tackle trafficking for labour exploitation.
Young Paperless and Powerful is a youth project, campaigning for a pathway to residency for undocumented children and young people in Ireland.
My Fair Home is a growing network of migrant carers organising for better terms and conditions.
The Great Care Co-op is Ireland' first worker owned cooperative in home care led by migrant women.
Crossing Borders Breaking Boundaries is a project tackling discrimination, racism and the exploitation of migrants along the border region of Ireland and Northern Ireland.
Thank you for your donation, from all the team and community members at MRCI!