I am Albert, a member of Justice for the Undocumented (JFU) for almost 4 years now. I am proud today to be part of this group that campaigned tirelessly for 11 years for the regularisation of undocumented workers and their families.
It's been an incredible journey, with many ups and downs, and lots of endless memories.
Organising with undocumented people like me
After being undocumented for 6 years, I felt that instead of just hoping for change I needed to get involved and take charge of my own situation and try to help others who needed support too. So I decided to join a group of vigilant undocumented men and women that were determinedly campaigning for regularisation.
It's hard to believe that JFU started with a small group of 6 or so people back in 2011: now we are network of over 2,500 undocumented people that are living and working in Ireland.
I've had a wonderful experience during my involvement with the JFU campaign. I am very pleased to have worked with the strategy group as co-chair. Our strategy group is made up of around 25 committed and very active undocumented members who sit down and strategise on the JFU campaign and what actions should be carried out to influence the government.
It was tough to take on such a prominent role, with lots of challenges such as the fear of being deported. But with the help of MRCI, which has been very supportive throughout the campaign, we could still have the courage to carry on with our fight for regularisation.
With amazing people around, we managed to come up with different strategies and achieve our goal.
Every St. Patrick's Day we always do a big push while the Taoiseach is in the US asking for support for the undocumented Irish living there. All we have ever asked for is the same for us undocumented living right here in Ireland. We have done many things on this day down through the years. We flooded the offices of Ministers with a postcard action; we targeted TDs and Ministers with petitions, emails and on social media; we dropped a huge banner on Dame St in Dublin city centre; street parties; we built a human shamrock on a beach; made short films, and so much more.
We kept going until we were heard.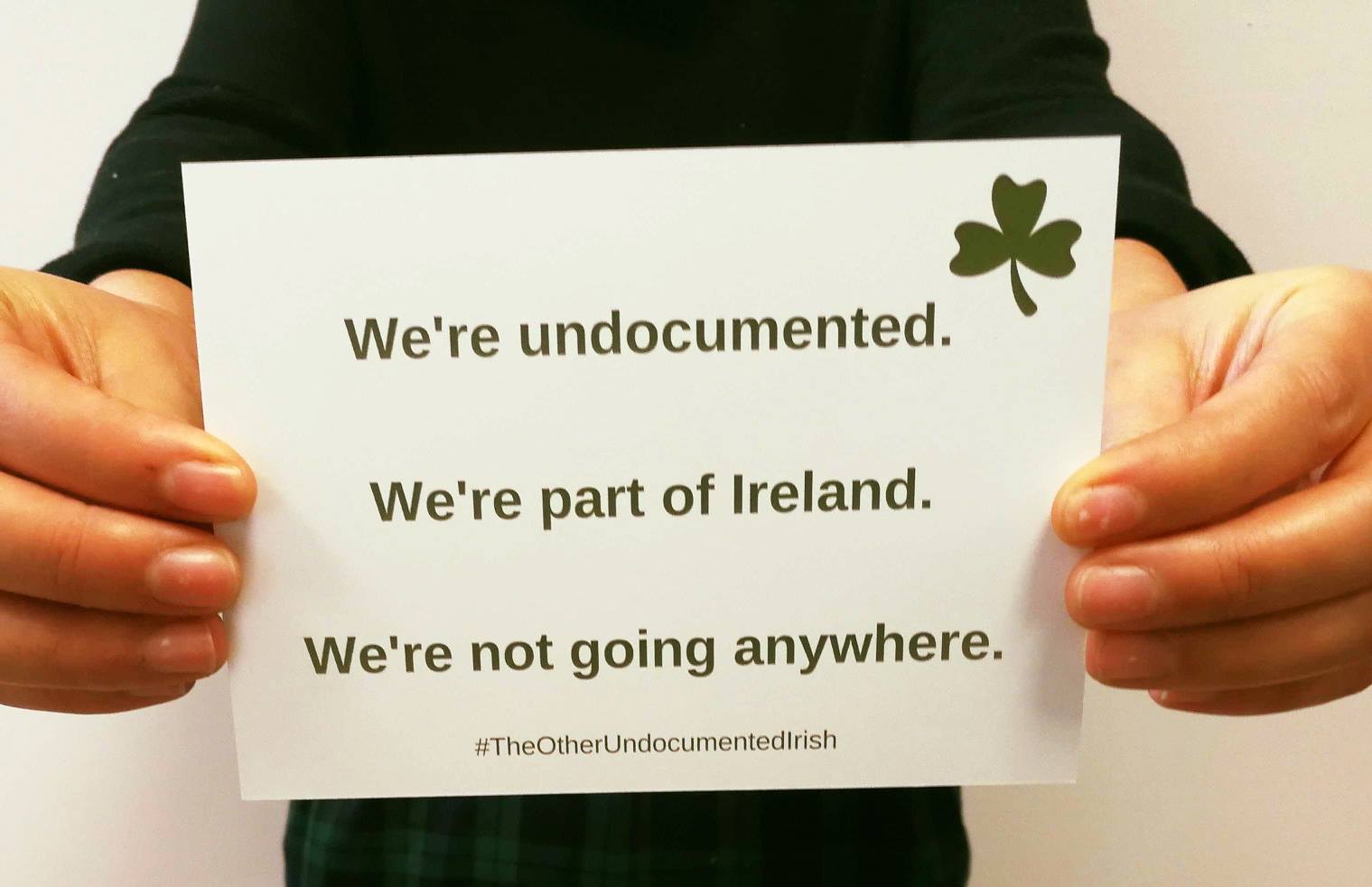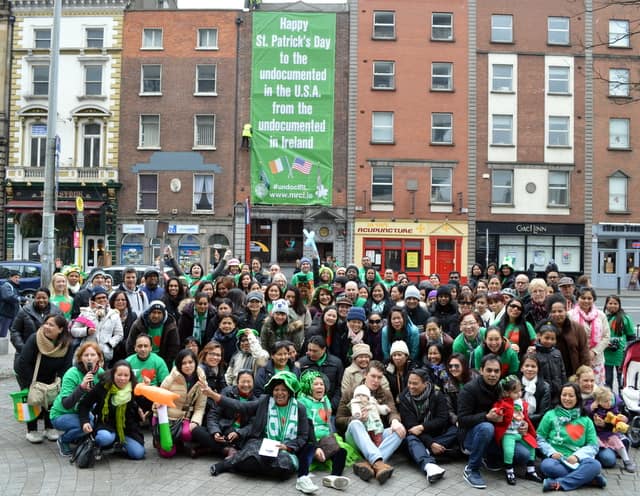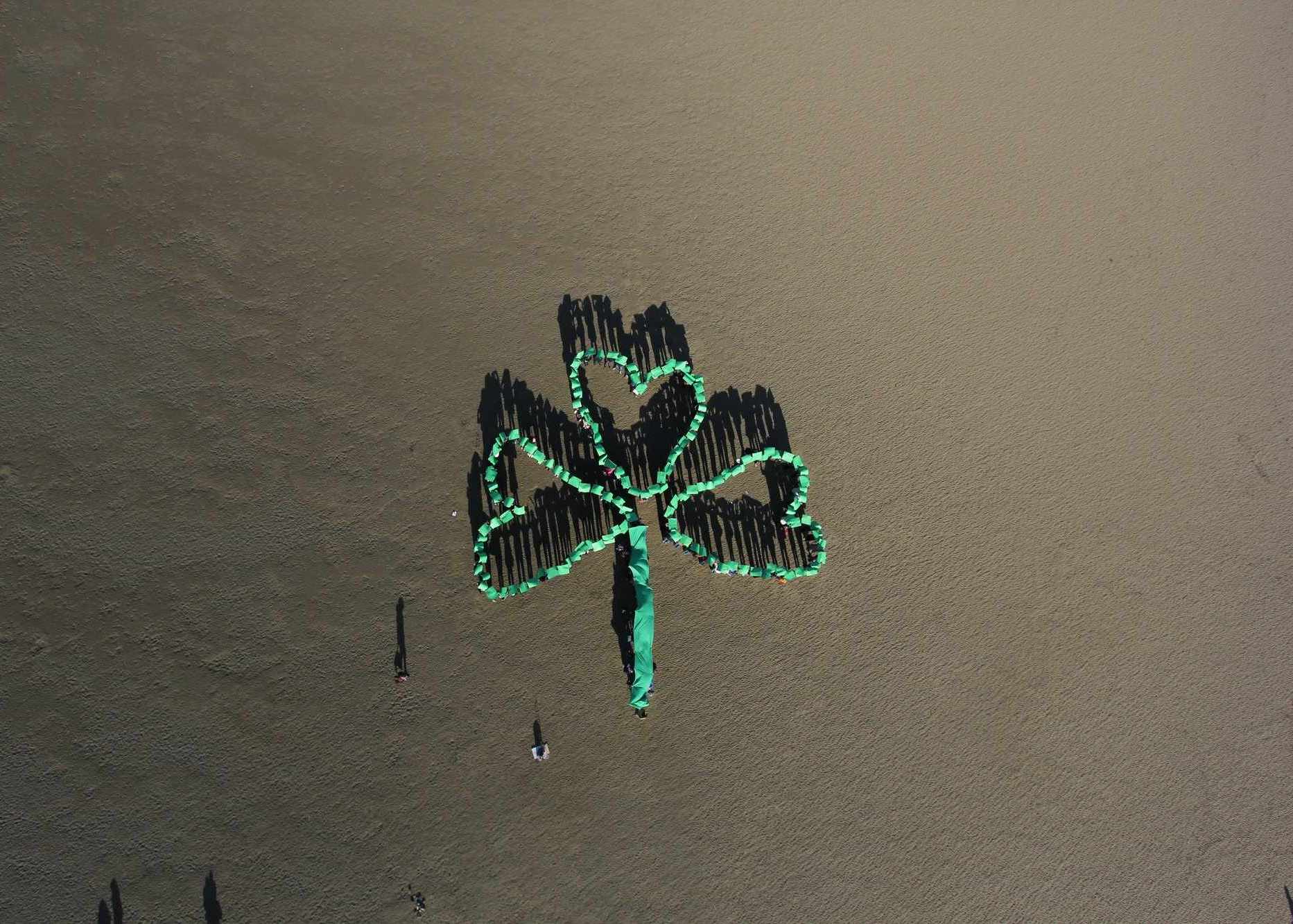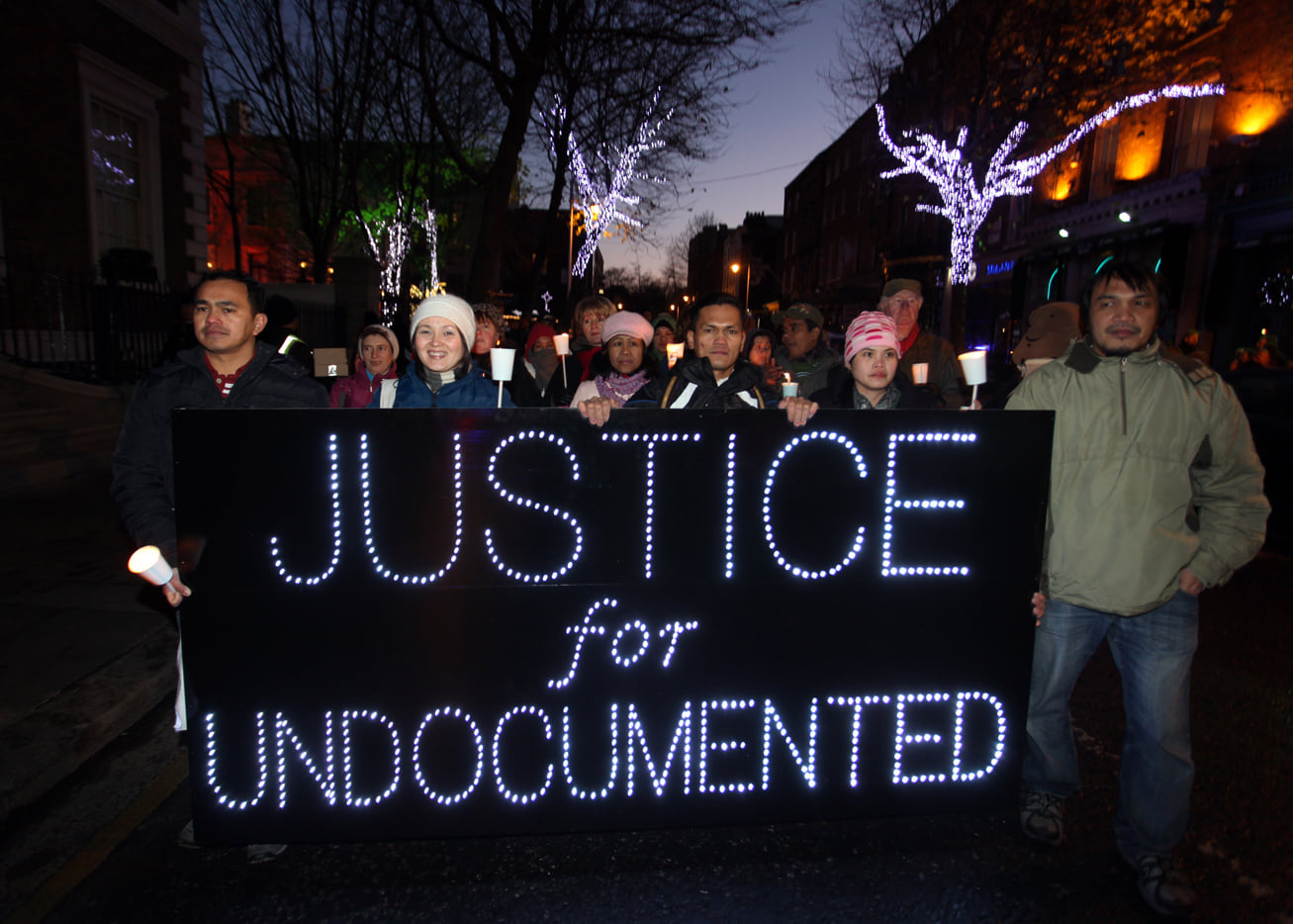 Getting a once-in-a-generation scheme
There was a time when it looked like nothing would change, but we knew we couldn't give up and we soldiered on. Things started looking promising when the new government included the scheme in the programme for government.
It was good news for me and all the undocumented workers. The news encouraged us to do more to push for a broad and inclusive scheme. These actions brought in a tremendous change that thousands of undocumented workers shall live to remember.
Time for celebration
It is an unforgettable day in my life when the minister announced the scheme on the 3rd of December 2021. It was a complete turnaround of life thinking how tough it is to be undocumented.
I was among the undocumented workers that gathered at the government building during the announcement. It was all smiles. We chanted, danced in celebration, reflecting on the challenges that we so far encountered during the campaign.
It was a sweet victory. It was my first time in life to face the media, I was so nervous but with the support of everyone in JFU and media training with MRCI, I rose to the challenge, and feel very proud of that achievement.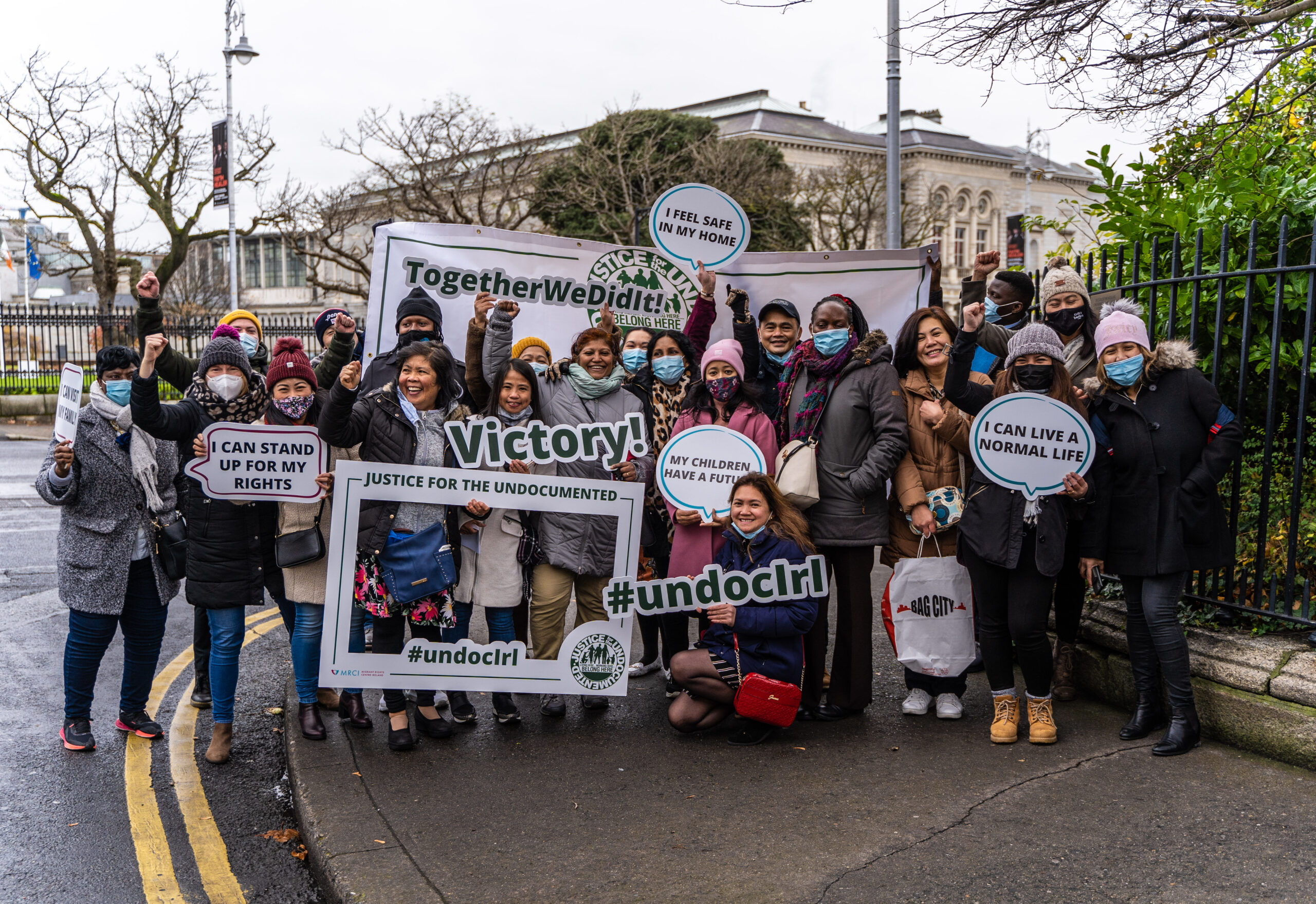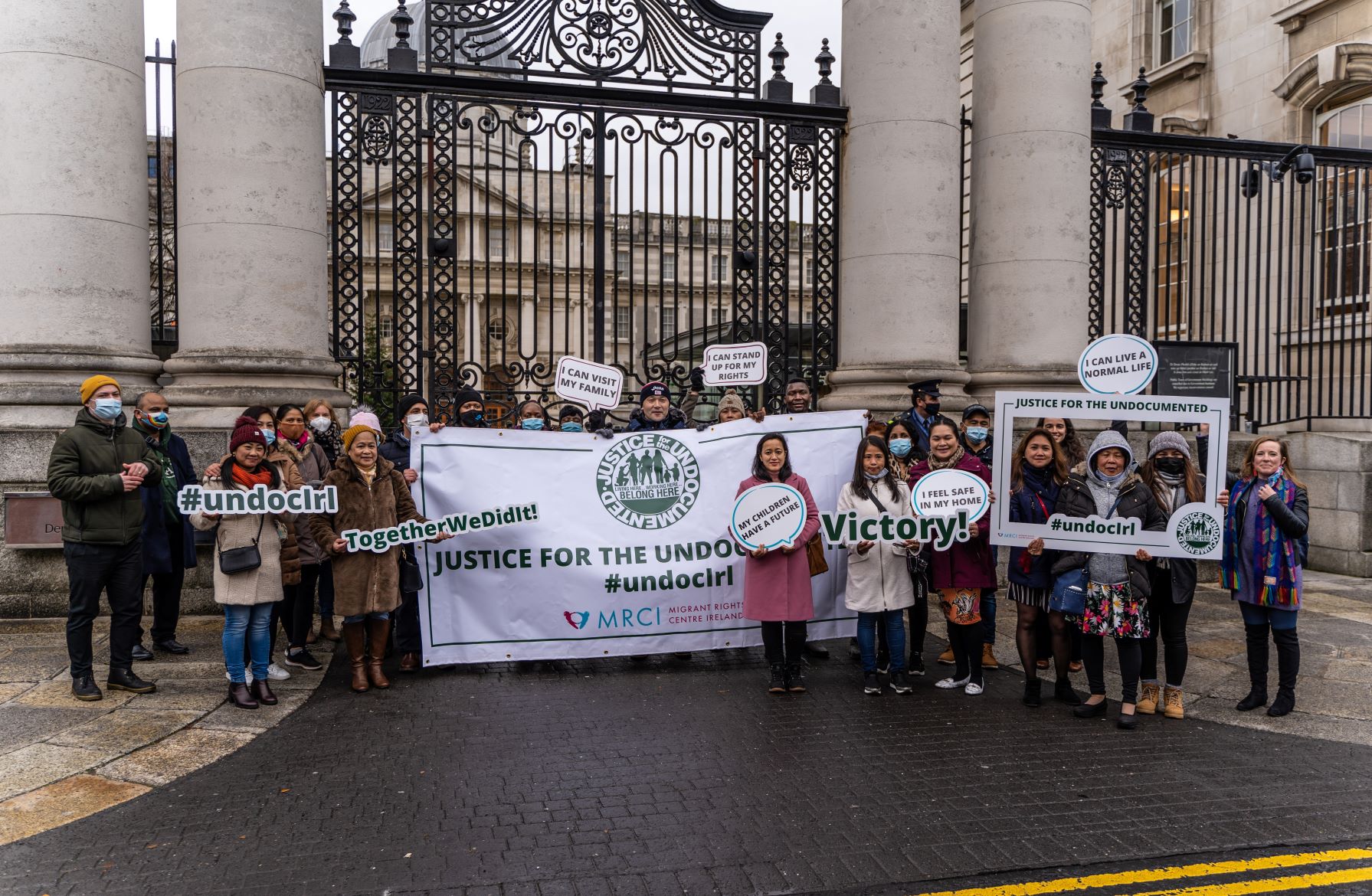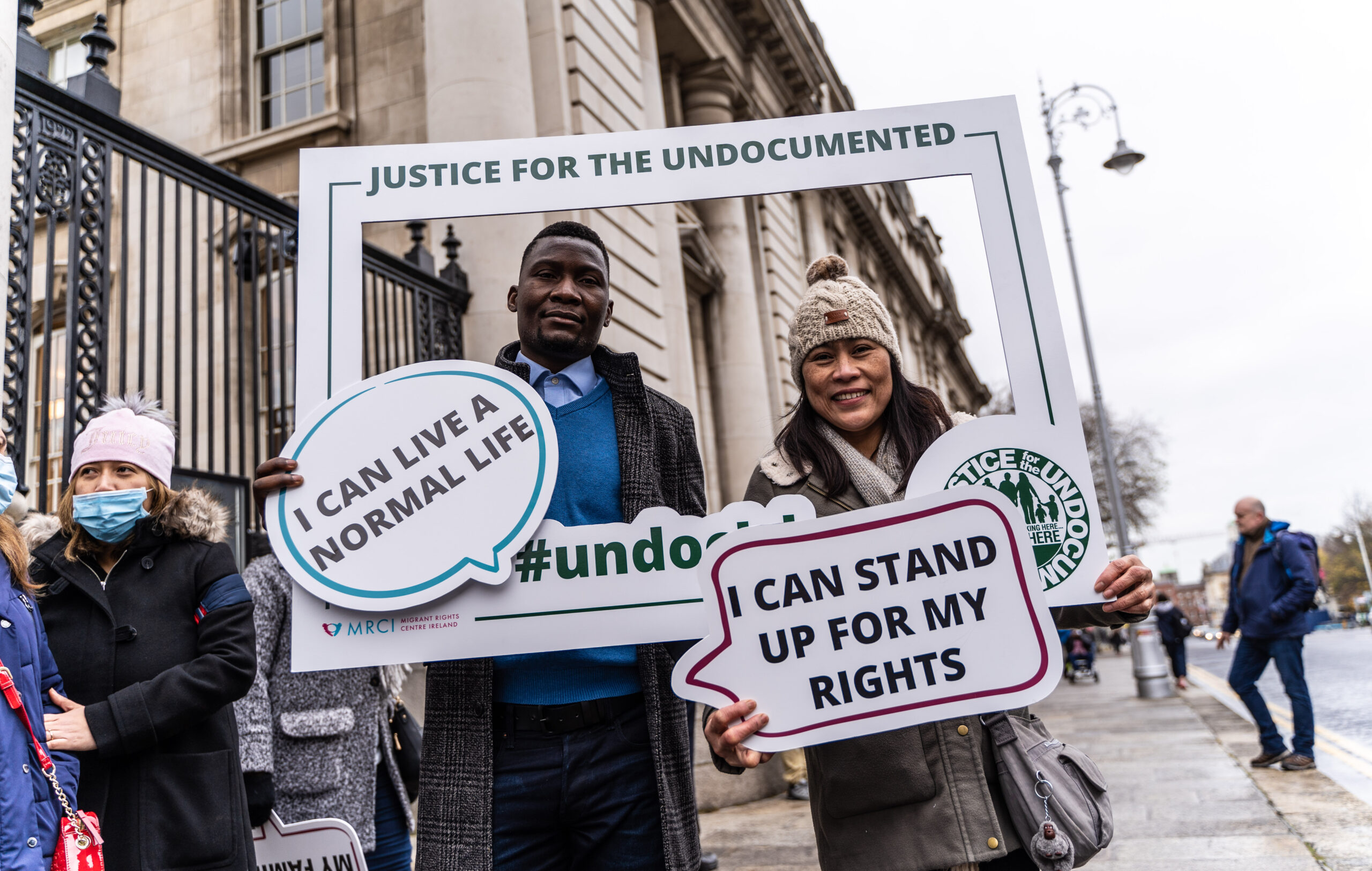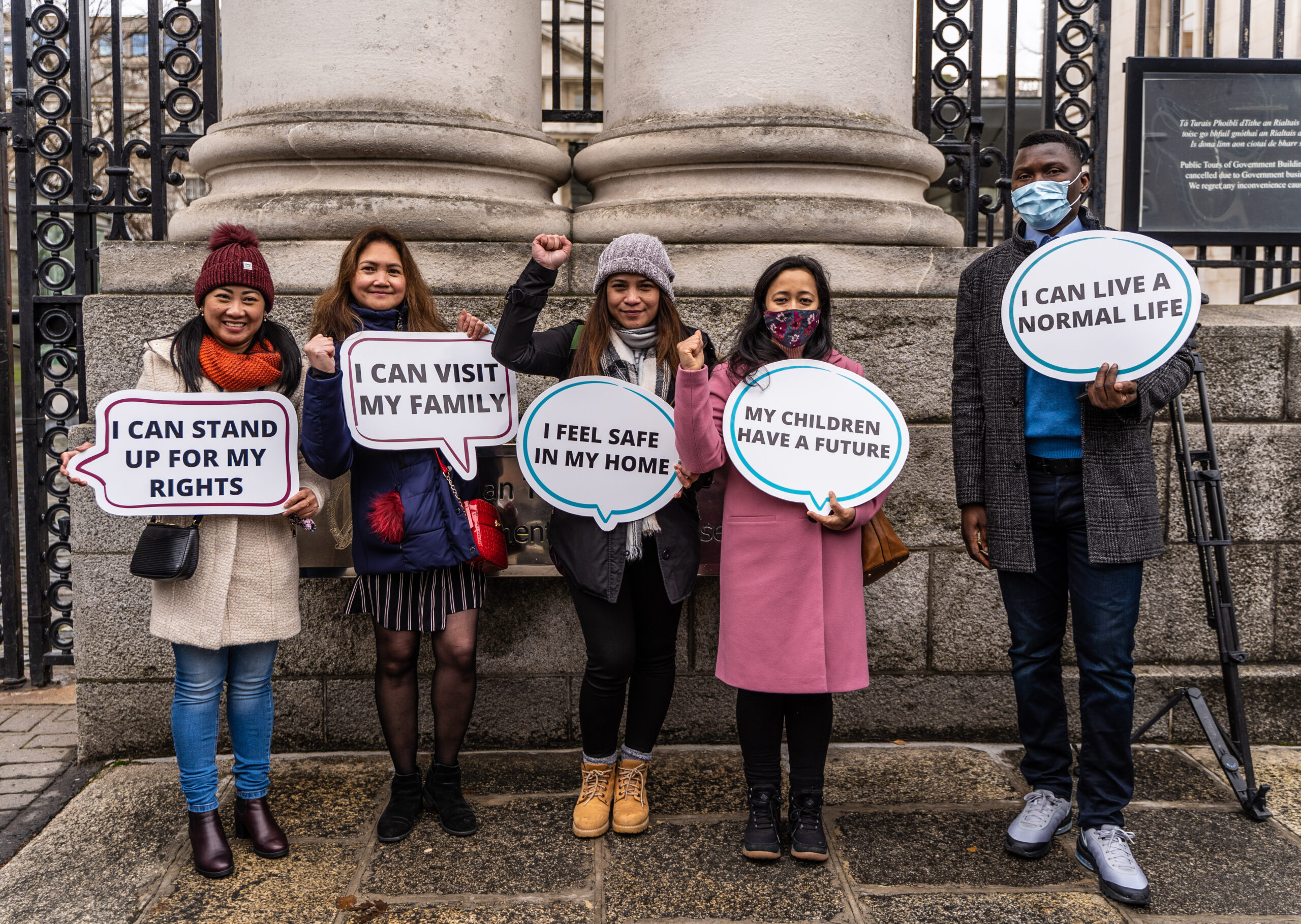 Applying for my papers
The happiness was even bigger when the Minister announced January 31st as the opening date to start the applications. It was a dream come true to hear the scheme was indeed happening.
We started the applications very well. I did my application on the opening day and received my E-vetting application form a few days later. The vetting process seems to be completed and now eagerly waiting for the results. Just hoping for the best to have the application successful.
I am looking forward to a bright future out of the shadows. I am hoping to finish my degree that I stopped due to being undocumented.
Now I will be able to live safely, will be able to live a normal life like everyone here in Ireland, will be able to travel to see my relatives after so many years of separation.
As it has always been my passion to fight for the betterment of others and help in bringing a positive change in life, I will continue to fight for the rights of other undocumented people that are not considered in the scheme.
JFU will still be here because there will still be undocumented people who shall need the support of JFU.
By Albert, Organiser with Justice for the Undocumented