Ireland has been my home for 12 and a half years and I've been working as a live-in carer to a lovely elderly couple. 
With the pandemic, the past year has been a very difficult time for many people, myself included. In March of 2020, St Patrick's day here, my loving father passed away. 
It was an extremely sad and difficult time not being able to travel for the funeral. It was very sad that I can't even find the words to describe it. 
Then in January of this year, I got sick with Covid-19. I was very sick. I nearly thought I'd end up in hospital. With the passing of a loved one and recovering from Covid, I was mentally and physically at the lowest point in my life.
Before all of that, I used to do a lot of long hours on my bike and joined many charity and leisure cycling events around Ireland. But after the passing of my father and not being able to travel to the funeral, I lost interest in many things and did not care about my own well-being.
So when I heard about the Migrant Rights Centre Challenge for Change I thought it would be a good way to get back cycling and raise money for an organisation that has contributed so much to Ireland's migrant community.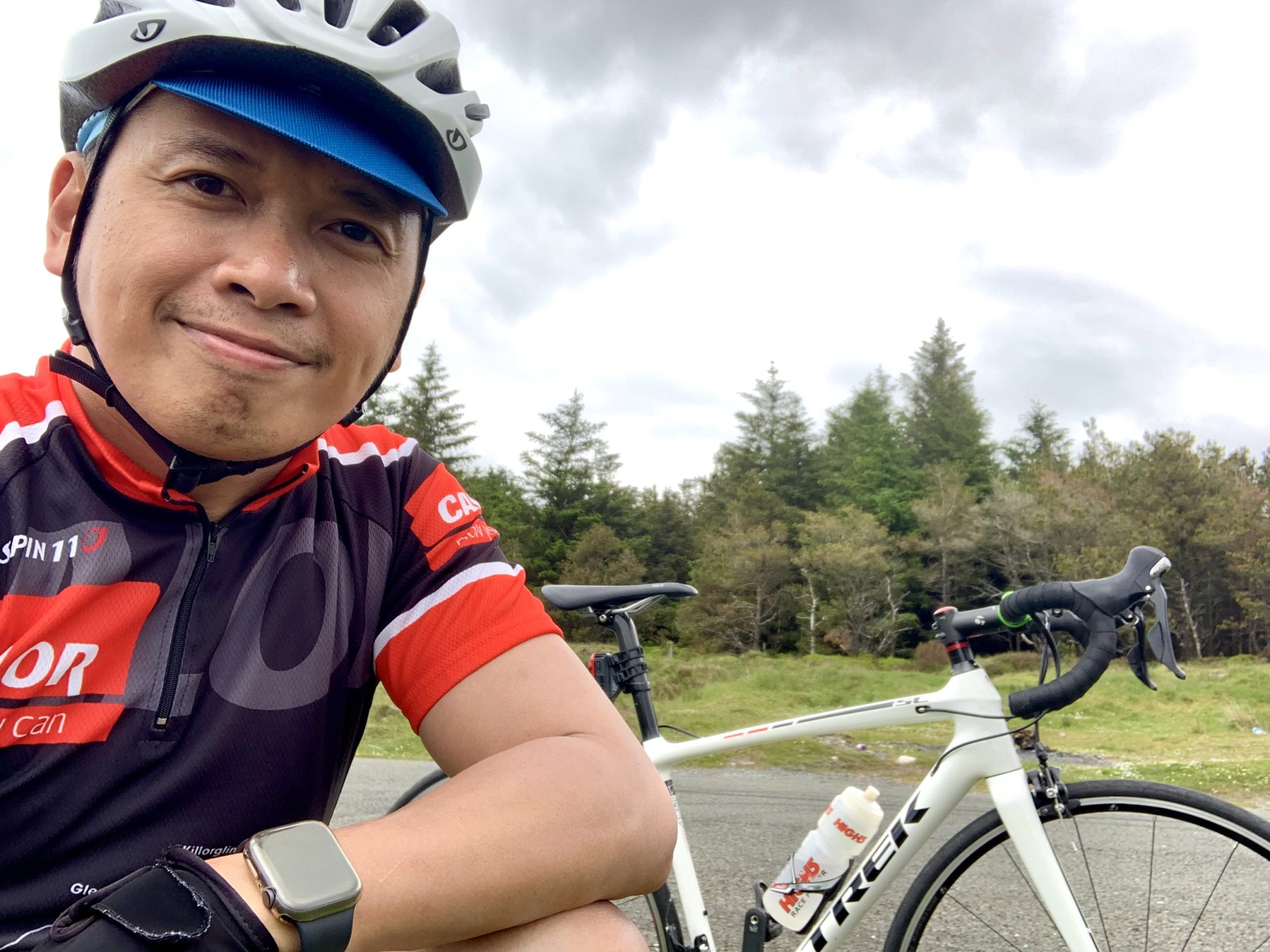 "MRCI is an organisation very dear to me and to many migrants in Ireland. I believe in their work, supporting us migrants in the fight against racism, exploitation and injustice. Most of all, MRCI is at the forefront in our campaign for the regularisation of undocumented people in Ireland.
My Challenge is to cycle 600 kilometers for the month of July. So far, I've cycled 475km. 
Now, on track to reach my 600km target, I can now confidently say that I am back at a good mental and fitness level and I intend to keep going and get better.
So far, I've raised €300 and I want to thank those who support our cause. And to those who want to donate, you can donate below.
Le dea-ghuí
Reggie