My name is Clay and I'm taking part of MRCI's 31-Day Challenge for Change. I pledged to run 50km for the whole month of July.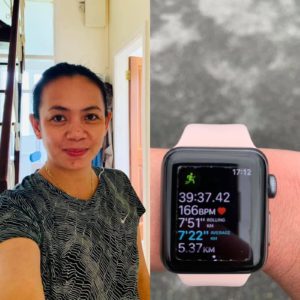 I joined the Challenge for Change because I really care about MRCI's work.
For the past 3 years, I have run the Vhi Women's Mini Marathon to fundraise for MRCI and this would have been my 4th year doing it. But because of the pandemic it was cancelled.
Other events that raise funds for MRCI, such as the Annual Gala, have also been cancelled. But MRCI's programs and projects still need financial support to be able to continue, specifically the Justice for the Undocumented (JFU) campaign.
So when my good friend Irene told me about this Challenge for Change fundraiser for MRCI, I said yes, with no second thoughts. I care about MRCI's work simply because it's my home away from home. MRCI give us shelter as immigrants in this country. They help us, encourage us and protect us.
MRCI's caring hands are a safety net to us. Its selfless endeavour in helping us is commendable. They also believe in us and in our worth as a human being, who need to be treated equally and to be protected at all costs.
The 31-Day Challenge is really a challenge I'd say. I work as a private home carer five days a week. Not every day is a good day and not every night is a good night. Physically and mentally it's draining, and running requires good rest. When I run I always say to myself that it's mind over matter.
I'm getting there to my 50km. I'm aiming to fundraise at least raise €50 or €100, but if my friends and supporters will give more I will be over the moon! I will finish this with flying colours.
And for those who want to donate you can do this here.
Thanks and God bless!